SUNRISE
SUNRISE (Sustainable Nuclear Energy Research In Sweden) is the first step towards building a lead-cooled research and demonstration reactor in Sweden.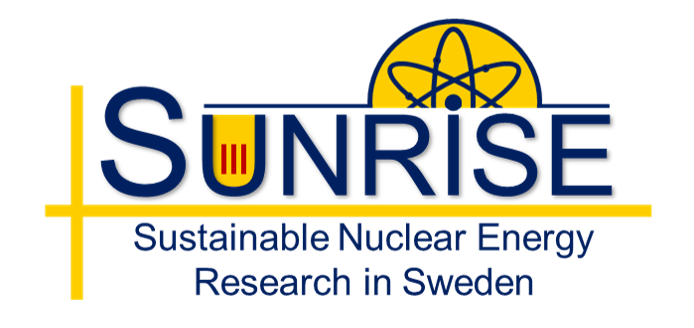 Within the SUNRISE project (Sustainable Nuclear Energy Research In Sweden) design, safety analysis and materials development and qualification for a lead-cooled research reactor intended to be constructed in Oskarshamn is carried out. The project partners are KTH, Luleå University of Technology and Uppsala University. SUNRISE is funded with 50 MSEK by the Swedish Strategic Research Foundation and is co-ordinated by Professor Pär Olsson at the division of nuclear engineering at KTH.
Flash news: On 27/4, 13.00 - 16.45: SUNRISE seminar at KTH and via Zoom on SMR research and development in Sweden - read more here and sign up !
The agenda for the seminar can be found here (pdf 79 kB) .